Welcome to Bobcaygeon Chiropractic Center!
The Bobcaygeon Chiropractic Center was established in 1983 by Dr. Grant Bjornson and serves patients throughout the Kawartha Lakes region. Located in Bobcaygeon, it is open Monday to Friday year round. Please click on the other drop-down headings for information about the center and the chiropractic practice.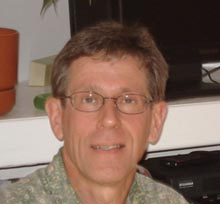 Dr. Grant Bjornson graduated from the Canadian Memorial Chiropractic College (CMCC) in 1979. He is a member of the Canadian Chiropractic Association, Ontario Chiropractic Association and Kawartha Chiropractic Society. He uses Full Spine Diversified methods as taught at CMCC. He has also taken courses from Drs. Ray Nimmo, L. John Faye and John Upledger, and keeps current through continuing education.
Dr. Bjornson has an active lifestyle with diverse interests. In 2008 the Ontario Chiropractic Association awarded him the Community Service Award for his volunteer work in Bobcaygeon.
Chiropractic care works well by itself or in balance with other therapies. Dr. Bjornson's patients vary in age from a few weeks to over 100 years. He works hard to help patients achieve and maintain optimum health.